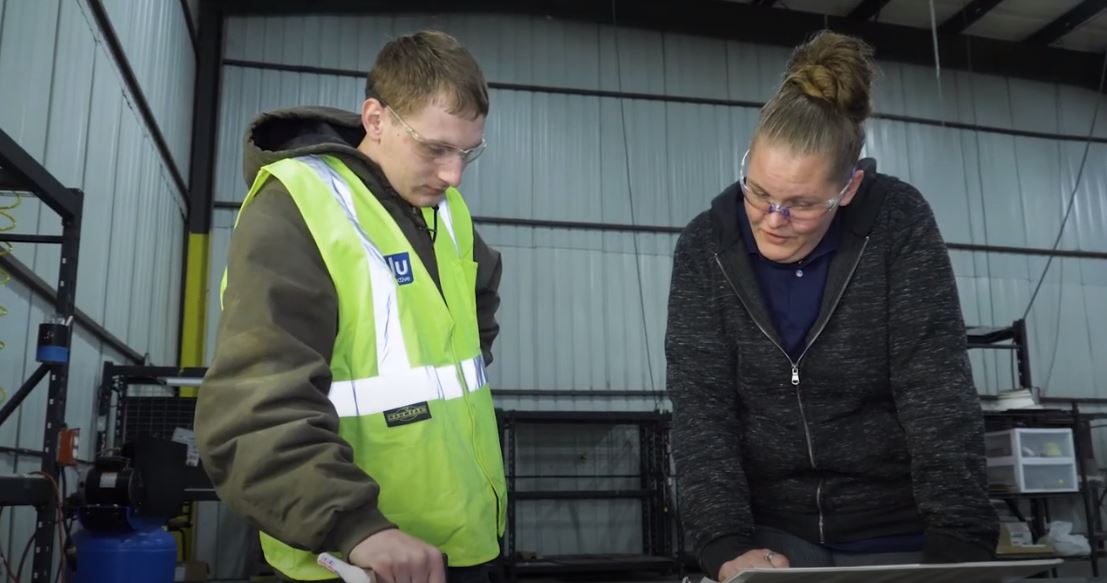 ABOUT US
Who We Are
Blu Perspective is an outsource services firm that provides Employment Programs. We empower motivated people to reach their workplace potential, adding value to their lifes and the businesses they serve.
Our Vision
Walking hand in hand along the path of personal and professional growth, enabling the entire Blu family to be a blessing to ourselves, our families and our communities.
Our Mission
Support the personal and financial growth of our team members by providing the training and mentoring that will enable them to achieve a fulfilling, rewarding life; support the success of our customers by providing people qualified and motivated to do jobs their businesses aren't equipped to handle; and support the growth and health of our communities by contributing to a thriving economic base.
What We Do – Our Employment Programs
Helping people find, train for, and keep good jobs is why we come to work every day. It is what motivates us, energizes us and gives us purpose. We are committed to the belief that gainful employment programs build confidence, self-esteem and a positive life outlook. The programs we offer and the services we provide are all built upon that foundation.
Employment Programs and Services
Blu Perspective is a multi-divisional service company that established itself by helping entry-level labor gain skills that enable them to grow and better themselves.  Today, Blu offers a depth of employment programs and services to fulfill an array of community needs. In addition to helping people prepare for and find good jobs — Blu offers mentoring and personal coaching so people not only keep their jobs, but can also advance and continue to better themselves.
Diversity and Inclusion
Blu embraces EEO legal requirements but goes beyond that in our non discrimination policy and inclusiveness to include all that can do the job and contribute to our company's success. We consciously target racial diversity in our hiring practices for candidates equally qualified. We believe a diverse company is a stronger company that generates more ideas and can better compete for the best employees. We are very team driven and dignity and respect for everyone else in the company is absolutely critical for effective team work and for cohesion and camaraderie. Discrimination or bullying will lead to dismissal and is not tolerated.
Employment Programs
Blu has developed an in-depth Employee & Manufacturing Readiness program focused on providing our customers with employees who are ready to work and contribute on Day One.
This program benefits our customers by:
Reducing turn over
Blu handles all vetting of candidates, so customers don't have to get bogged down in reviewing countless resumes and scheduling numerous interviews
Blu provides real-time reporting of attendance and punctuality
Customers are provided with candidate test scores for competency in key areas
A formal Manager Assessment and Evaluation is given
An incremental workforce is established
Employee musical chairs end
Additional qualified employees allow for business growth
New team members have already been trained in the customer's product and process
New team members have gained a prior understanding of the customer's culture and requirements
Community Involvement
We believe in giving back to the community and strongly support environmental sustainability, corporate social responsibility and diversity. Sponsorships provided are related to one of these three principles. We also reimburse our employees for some volunteering to encourage them to also give back to the community, in addition to annual charitable contribution to our favorite partners.
Corporate Social Responsibility
We embrace the triple bottom line, being a profitable and socially responsible corporation with a strong commitment to the environment, our employees and our community. We believe our employees are our most precious asset and as such, we do everything we can to take care of them, nurture their growth, show appreciation and recognize and reward them for their efforts. Policies include better pay, benefits to the extent we can afford them, recognition for great performance and inspections and customer compliments, Certificates of Award and gift cards for outstanding quality, pay increases and promotions for continuous outstanding performance. We also have helped our employees through tough times and have found resources to assist them. From this we have found that our employees are very committed to us which has led to greater commitment and service to our customers and lower turnover than our competition.
Insurance
We fully insured with liability insurance, workers compensation insurance, automobile insurance and bonding insurance. We can provide a Certificate of Insurance to any customer needing proof of the insurance.
Security
We background check and drug test all prospective employees. Employees sign Confidentiality Statements and are trained on Customer Security both in classroom training and on the job.
HISTORY
Blu Perspective Employment Programs History
Blu Perspective was founded in 2006 in West Michigan by Corbin Collet, who had spent much of his previous career with a Fortune 100 automotive supplier.  Although he held a Bachelor of Science in Mechanical Engineering, his true passion was creation of new products.  After many years of developing products and launching a number of startups, he realized that the pursuit of the next hot product was impersonal and lacked purpose.
Collet then became aware that true success was not the development of a product or idea, but the helping and mentoring of people along the way….seeing them succeed as part of the process.  He felt his greatest success when people exceled outside their comfort zone and educational threshold.
He was convinced that most everyone wants to do good for themselves and their families. Sometimes they just need to be guided along the path of personal and professional growth.
From that ideal, Blu Perspective was formed with the vision of "Walking hand in hand along the path of personal and professional growth, equipping the Blu family to be a blessing to ourselves, our families, and our communities."
The first business that was established under the Blu umbrella was a national quality containment company. It employed entry level personnel who could be mentored, trained and developed by Blu Perspective leaders. A strong culture was created that embraced the vision while developing an intelligent ISO approved process, training programs and a great customer experience.
Blu saw many thrive within that manufacturing environment, but also saw the need to allow others to succeed outside of Blu. That too, would constitute success.
This new idea of success inside and outside of Blu lead to industry-leading employee and manufacturing readiness programs. Most new members of the Blu family are from industries such as fast food or retail. They need the guidance and experience to adapt to the fast-paced world of manufacturing.
The unique Blu employee and manufacturing readiness programs utilizes working within Blu core services to provide family members the opportunity to obtain hands-on training, online industry training, and access to industry professional mentoring. This experience enhances both the personal and economic value of the family members.
When the family member completes the program, Blu purposefully places them at one of our partner customers as vetted and valuable assets. This allows the Blu family members to see a positive impact as they move into richer roles.
This unique development program provides incremental talent to the communities Blu serves. It allows our customers to have the talent they need to grow while providing Blu with additional service opportunities.   A true circular economic solution.
Over the years Blu has seen exponential growth through a number of organic service developments and acquisitions — but all with a focus on impacting people.  Today Blu operates two main business: Quality Management Services and Facility Maintenance Services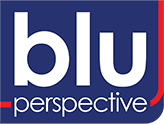 Inspiring People at Work
Walking hand in hand along the path of personal and professional growth